tel:
0472-2642010

fax:
0472-2207538
R & D Basis
In terms of design, CAD two-dimensional and Pro / E three-dimensional design softwares and CAE analysis software are used; CAPP process preparation and management software is used in process; PLM product life cycle management system is used in drawing file and process management; ERP management system is used in enterprise resource management. These softwares can effectively manage drawings, processes, documents, processes and resources, control product design nodes and design quality, shorten product design cycle and improve product design quality. With the application of CAD, CAE, CAPP and PLM system, 4C integration is realized, and a top-down design and development platform with product digital model as the core is established.
In terms of testing, there are truck test ground, advanced hydraulic product comprehensive test bench, vibration laboratory for reliability testing of various box components, dynamometer Laboratory for power and torque measurement of power transmission components, etc., which provide strong support conditions for our R & D and innovation.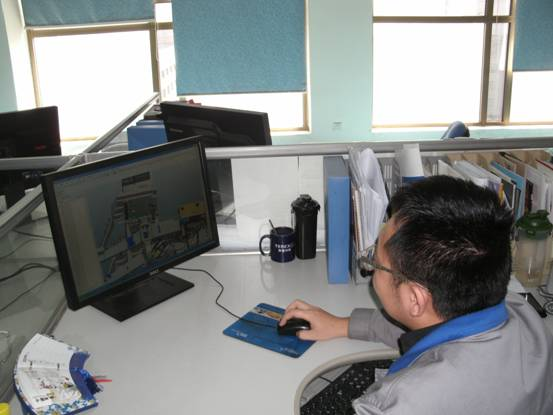 Engineer use Pro / E to carry out 3D design of parts and components.
Engineer use CAPP to design process planning.
Engineer use ERP to manage resources
Engineer use PLM to manage product data.
-->