tel:
0472-2642010

fax:
0472-2207538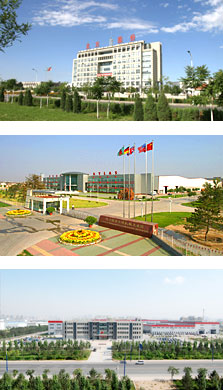 Inner Mongolia North Hauler Joint Stock Co., Ltd. (hereafter NHL) is an enterprise specialized in research and development, production and sales of off-highway mining trucks and their parts. It was established by Sino foreign joint venture in 1988, and is now a listed company of China North Industries Group Corporation Limited. NHL owns the only engineering research center in the field of mining trucks in China. It is the chairman unit of the engineering transportation machinery branch of China Construction Machinery Industry Association and the mining trucks branch of China Automobile Engineering Society. It is the leading compilation unit of national standards for mining trucks. It is one of the first batch of 54 single demonstration enterprises of China's manufacturing industry. It was selected as the "top 50 construction machinery manufacturers" for five consecutive years From 2012 to 2016.
NHL is located in rare earth high tech Zone Baotou, with an annual production capacity of 1000 mining trucks. It produces tr series 25-91 ton mechanical drive trucks (including water tanker), NTE series 110-360 ton electric drive trucks. NHL drafted 16 national standards, completed 31 national, provincial and ministerial key new product projects, obtained 5 provincial and ministerial first prize for scientific and technological progress, and granted 170 national patents. The technology came up to domestic leading and international advanced level, and a number of products filled the domestic gap. It fundamentally reversed the situation that mining trucks had been relying on imports for a long time.
At present, mining trucks occupy more than 80% of the domestic market share, and the foreign market expands to 63 countries and regions in the world, with the cumulative total sales ranking first in China and third in the world. The series products are widely used in metallurgy, coal, nonferrous metals, chemical industry, building materials, hydropower, transportation and infrastructure construction, covering hundreds of large open-pit mines at home and abroad, especially in the Three Gorges project, Xiaolangdi Hydropower Project on the Yellow River, Xiluodu Hydropower Project on the Jinsha River, Shenhua Group, Huaneng Group, China Railway Construction Group and China Guangdong Nuclear Power Group, China Hydropower Group, Angang Group, Conch Group, China Resources Group and Tibet Julong group have played an important role in the development of their mines.
NHL has a first-class domestic mining trucks industry management, research and development, manufacturing, sales and services team, relying on the leading independent innovation ability and industry-class integrated innovation technology, to ensure the superior performance and reliable quality of series of products. NHL adheres to the road of professional development of mining trucks, is committed to building high-efficiency, low consumption and cost-effective "excellent" mining trucks, and has a perfect service network system covering the whole country and radiating the world, providing customized, intelligent, energy saving and environmental protection, and full life cycle operation cost advantages for customers, and can mobilize various kinds of mining trucks in combination with relevant parties Resources, provide customers with mine transportation system solutions.
-->